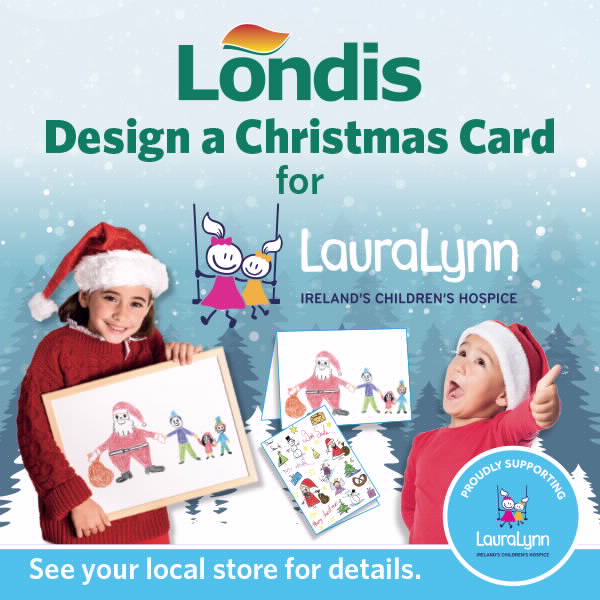 Local community retailer, Londis, is now selling exclusive Christmas Cards across its nationwide network of stores with all proceeds going directly to official charity partner, LauraLynn Children's Hospice, Ireland's only children's hospice.
What makes these Christmas cards so special is that they were designed by Londis shoppers, Chloe McCluskey, aged 12, from Piercetown, Wexford and Leah O'Brien, aged 12, from Barntown, Wexford. Chloe and Leah were the winners of the Londis competition for children to send in their designs for a specially commissioned Christmas card for LauraLynn.
The competition was run across all Londis stores and the prize is that Londis has now produced, printed and is selling the winning cards in all stores across Ireland.
A packet of 10 cards costs just €5 with all proceeds going to LauraLynn Children's Hospice, Londis' official charity partner.
Chloe's and Leah's designs were chosen as the most innovative and capturing from thousands of entries received from all over Ireland.
Commenting, Conor Hayes, Londis Sales Director said, "This was a fabulous initiative we ran across our nationwide network of local Londis stores and we were delighted with the huge number of entries we received. The winning designs are really something special and I hope people support this wonderful initiative by buying their Christmas cards in Londis this year."